Many people interviewed Quentin Crisp following the success of his seminal book The Naked Civil Servant. He embraced this wind of change when the book became a movie starring John Hurt, and then once again while peforming his one-man show An Evening with Quentin Crisp. A barrage of telephone and print interviews followed this unexpected stroke of luck, jolting Mr. Crisp from obscurity to notoriety.

What follows is an ongoing archive of interviews with Quentin Crisp that span over the years since the initial success of The Naked Civil Servant. Also, review the Interviews and Essays page for other items of interest. And please check back often to read more interviews as they become available.


Ian Ayres corresponded with Quentin Crisp often and, in 1999, the two penpals finally met—they were in a taxi and on their way lunch at writer Edmund White's apartment in New York City. Ayres is publisher and editor of the literary journal Van Gogh's Ear.

Taylor Black interviews author Nigel Kelly, author of the biography Quentin Crisp: The Profession of Being, in "Straight Talk About A Bent Speaker".

Brian DeShazor of Pacifica Radio Archives provides his 1999 interview with Quentin Crisp from when he was in Los Angeles performing An Evening with Quentin Crisp. At the request of Phillip Ward, executor of the Estate of Quentin Crisp, Mr. Mr. DeShazor also recorded the memorial An Evening for Quentin Crisp.

Linda Eisenstein, a theatre journalist and reviewer and a resident writer in The Playwrights Unit at the Cleveland Play House, has provided us her 1998 "An Interview with Quentin Crisp" and a review of his one-man show at the Cleveland Public Theatre in September of that year.

Robert Faires presents his Austin Chronicle "chat" between Quentin Crisp and Annie Sprinkle from early 1999. Annie Sprinkle is an incredible force and a whirlwind of a performer. And this is a great dialogue between the two icons.

Greg Kearney, playwright, short-story stylist and Xtra columnist, offers up his "Crispy Witticism: Gaydom's Man of Letters" for QCA readers to read and weep.

Owen Keehnen has provided his "conglomeration of three formal interviews conducted with Mr. Crisp following his 82nd, 87, and 88th birthdays."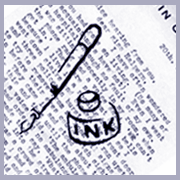 Guy Kettelhack interviewed Quentin Crisp twice in 1997. The first interview, "Popcorn for the Soul," was conducted shortly before the U.S. release of Resident Alien: The New York Diaries. The second interview concerns what Mr. Crisp referred to as "the scandal," which was triggered by an article in The London Times. This is titled "The World Would Be Better Without Homosexuals? Quentin Crisp Responds (Yet Again) to Controversy." Also see his article at NightCharm.

Chris Lee met up with Quentin Crisp in late August 1996 to talk about movies and his role as both a spectator of and participant in them. His interview, "Persons, Places & Things," originally appeared in Monstro Glammo, September 1996.

Thom Nickels, a Philadelphia-based author/journalist/poet, has written political/social commentary pieces, celebrity interviews, features, book and theater reviews for local and national publications. Mr. Nickels offers his article "His Homosexual Holiness" for reading.

Mark J. Petracca offers his wonderful interview from The Sentimentalist magazine. The two met for lunch at the Cooper Square Restaurant, a familiar place to anyone who knew Mr. Crisp. Cooper Square is where Quentin Crisp dined almost daily and reigned holding court with the public.

Keith Phipps interviewed Quentin Crisp 1997 for The Onion A.V. Club, and later published in Tenacity of a Cockroach. Read his interview here.

Jessica Schuman interviewed Quentin Crisp in 1978 in Los Angeles for KPFK-FM radio. Pacifica Radio Archives and Ms. Schuman have granted Quentin Crisp Archives permission to reprint The Naked Civil Servant Quentin Crisp interview for the first time on Internet. For an audio CD copy of this interview and other Quentin Crisp recordings, visit Pacifica Radio Archives.

Don Shewey, biographer and music/theatre critic, wrote Two Lives in the Theatre for the Boston Phoenix in 1979. It is not an interview, yet an enlightening essay on the theatre of Quentin Crisp and Spalding Gray. Brilliant piece of writing to have available for reading!

Tea 'N Crisp Anyone? is a conversation with Richard Louis James and Phillip Ward. Written and performed by Mr. James, Tea 'N Crisp is a one-man play based on the life and writings of Quentin Crisp, and is an unauthorized adaptation of Quentin Crisp's one-man show An Evening with Quentin Crisp, which is one element of Mr. Crisp's The Dusty Answers.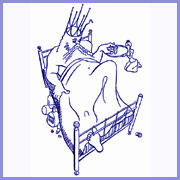 Tom Steele, former editor of Christopher Street magazine and the New York Native, offers his last interview with Quentin Crisp, conducted in September 1999. Mr. Steele and Mr. Crisp were virtually inseparable when it came to going to the movies, something which they did for nearly 18 years.

Lester Strong "unzips" Quentin Crisp in his interview for A&U Magazine. Strong writes for various publications, including the Harvard Gay and Lesbian Review, and writes the monthly column "Gay Arts Beat."

Yvonne van Dongen learns that Quentin Crisp would have been the last to look back in sorrow on his life in her 1999 interview with him at Cooper's Diner.

Phillip Ward offers his conversation between Homo Heights director, producer, and one of the movie's actors. Homo Heights, also known as Happy Heights, is one of Quentin Crisp's last movies.



You can help QCA build an archive of Quentin Crisp interviews
by submitting information on interviews not listed above here.