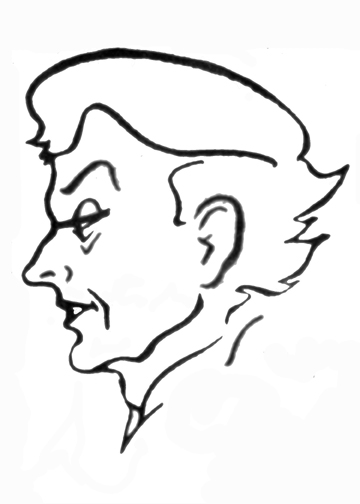 ---
CRISPERANTO: THE QUENTIN CRISP ARCHIVES

---
THE LATEST NEWS!





THE LAST WORD:
Quentin Crisp in Black and White

Book launch and photography exhibition

Curated by Phillip Ward & Victoria Lewandowski

Project Space

November 24-26, 2017, 12-6pm



See Quentin Crisp's performance suit with hat and Miguel Adrover's "Crisp Ensemble" in
The Museum at FIT's "A Queer History of Fashion: From the Closet to the Catwalk".
Visit MFIT for more info here. See images at MFIT's Facebook page here.
See images of Mr. Crisp's suit and Mr. Adrover's mattress coat here.
September 13, 2013 – January 4, 2014


In partnership with Phillip Ward and Crisperanto: The Quentin Crisp Archives,
the Museum of Arts and Design presents:



LADIES AND GENTELMEN,
MR. QUENTIN CRISP

Program includes cinema screenings,
panel discussions, and live acts of style.
Screenings are every Friday from
June 14th to September 6th.

Visit MAD Museum for complete details.



THE SECOND COMING OF QUENTIN CRISP
A Masquerade!

A Happening to celebrate Style and an opportunity to
overrun MAD Museum with a multitude of Quentin Crisp
stylists! Saturday, July 27, 2013 - 1:00 pm in The Theater.
FREE with Museum Admission.

Click here for more info!



REMEMBERING QUENTIN CRISP

Saturday, June 22, 2013 - 3:00 pm
FREE in The Theater at MAD
Museum of Arts and Design
2 Columbus Circle
New York, NY 10019

Click here for more information!





QUENTIN CRISP: FINAL ENCORE
Visit the movie's homepage!


Visit us at Facebook to see photographs!










Quentin Crisp's purple fedora was on view at:

"Hats: An Anthology by Stephen Jones"
Victoria and Albert Museum
24 February – 31 May 2009

Exhibit here!




Adrian Goycoolea with Uncle Denis
UNCLE DENIS?
A film by Quentin's great-nephew,
Adrian Goycoolea

NEW YORK SOCIAL DIARY
Never try to keep up with the Joneses!

John Galliano salutes hero!

Read about it

here

!

The Naked Civil Servant

Digitally remastered in 2007.

Read about it

here

!

Miguel Adrover's "Crisp Ensemble"!


Read about it

here

!

A Visit with Quentin Crisp

The

Bob Claster

interview,

June 1989

An Evening with Quentin Crisp


The 2007 remastered release by

Cherry Red,


plus an interview with

Morgan Fisher

!

30th Anniversary!

First New York City performance!


AN EVENING WITH QUENTIN CRISP


The Players Theatre in New York City

Wednesday, December 20, 1978

Recorded on February 22, 1979


Read about it here!


Where Did They Go?
Simon Napier-Bell

records

Mr. Crisp singing in 1978!

Becoming Quentin


A

documentary

on the making

of Mr. Leddick's

Quentin & I

.

AUCTIONED OFF!
The Naked Civil Servant
Typewriter


Bonhams 1793 Ltd

London, June 26, 2007

Read about it

here!


Videos all about Quentin Crisp! YouTube

Click to return to main
News page!